HAS YOUR CAR BEEN REPAIRED SAFELY?
Get a Post-Repair Inspection and be sure you can drive it safely!
German Experts Service Center regularly inspects vehicles after repairs to check for safety, quality, and to assist our customers in the claim approval. In the course of our inspections, we've found that a high percentage of those cars haven't been repaired according to manufacturer guidelines.
For more information, or to speak to someone at German Experts Service Center, call us at 02 666 6328 or click here to contact us online.
In this case study, our customer brought his car to us for a post-repair inspection, and we found serious safety issues with the work that had been performed on his vehicle. The front reinforcement behind the bumper, called also the impact bar because it's absorbing and distributing the shock from an accident all over the car structure, was practically bended from the middle.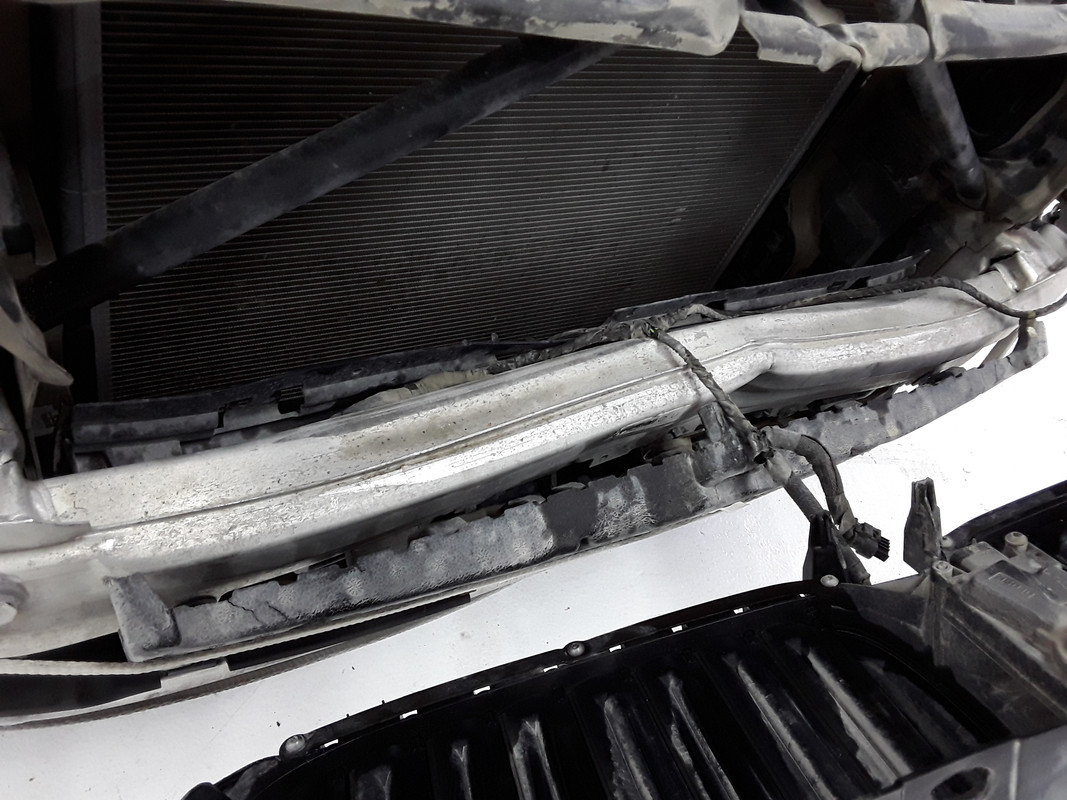 WHY WOULD A SHOP PERFORM SUCH AN UNSAFE REPAIR?
Why would a collision repair facility ever allow this kind of unsafe, and unprofessional work to be delivered to a customer? That's an excellent question!
German Experts Service Center would never allow their customers to go back on the road in a vehicle in this condition – or in any other condition where their life or even the life of the car will be under a question mark!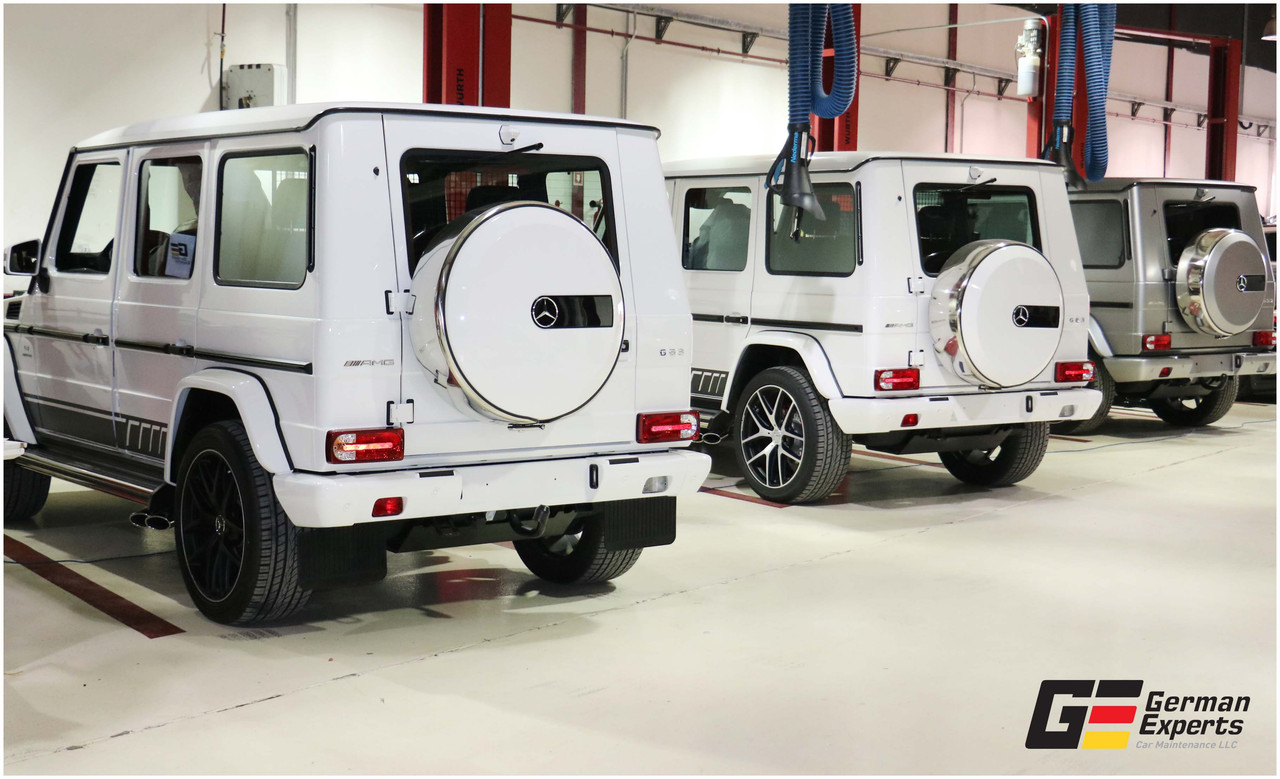 Some shops, however, believe that their profit on a single repair is more important than the safety of their customers. They're counting on the idea that you'll never find out about the corners they cut, or the procedures they've skipped. They hope that you'll see a car that looks "fixed" on the surface, and never think to get an inspection to make sure the structural work is right.
WHERE'S THE ACCOUNTABILITY?
Knowing there are a lot of safety regulations and guidelines when we talk about the production of vehicles, you will never think that there are not clear regulations ensuring that also the repaired cars are safe to be driven on the roads.
Unfortunately as the competition on the market is a tough one, some body shops, in an effort to receive as many possible cars from the insurance companies are skipping necessary procedures and use substandard parts to repair a car after a collision.
As per the Insurance Authority Board of Directors Decision No. (25) Of 2016, chapter 2, point 7, the repair work should be warranted by the repairing shop and the Insurance Company should make sure that the vehicle is repaired properly.
Click here to learn the The Unified Motor Vehicle Insurance Policy Against Third Party Liability according to Insurance Authority Board of Directors' Decision No. (25) of 2016
HOW GERMAN EXPERTS SERVICE CENTER IS DIFFERENT?
At German Experts Service Center, we work with all insurance companies, we do not rebate from following factory specifications in any of the repairs. Our top priority is always to serve the interests of our customers, and we'll help you make sure your car is returned to the safe, structurally sound condition it was in before the accident, offering 6 months warranty for labor and mechanical work and no less than 5 years for any paint work.
That's why we're certified and recognized for the highest quality collision repair available. We use only genuine parts, and we always perform the necessary procedures to keep your car as safe as it was in when it rolled off the factory floor.
KNOW YOUR RIGHTS !
If you've been in an accident, your insurance company is obligated to return your vehicle to pre-loss condition and the repairing work should be warrantied! Sadly, they often try to avoid this responsibility, even when it means putting their policyholders in unsafely repaired cars.
We understand that this is a very difficult condition for our customers to find themselves in and through an agreement between us and Watania Insurance we have built a premium car insurance where, we are working on behalf of our customers, assisting them through the entire claims process.
Just have with you the police report and call us to pick up your car. We will take the approvals, repair it as per the factory specifications and standards and return it to you under warranty and in perfectly driving condition!
GET A POST-REPAIR INSPECTION
If you've had a significant structural repair and you feel like your vehicle is not same as before driving wise or aesthetical or you are concerned about the quality and safety of the work done on your vehicle German Experts Service Center Offers free post-repair inspections under certain terms and conditions.
Information is power and we truly want that each and every car driver in UAE know their legal rights that your insurance company doesn't want you to know about:
DEPRECIATION PERCENTAGE FOR PARTS of PRIVATE MOTOR VEHICLES:
| | |
| --- | --- |
| Year | Percentage |
| First | - |
| Second | 5% |
| Third | 10% |
| Fourth | 15% |
| Fifth | 20% |
| Sixth and above | 30% |
The following spare parts, if have been damaged in an accident should be replaced with NEW spare parts without any depreciation deduction:
| | |
| --- | --- |
| Glass | New |
| Brake Master Cylinders | New |
| Brake Wheel Cylinders | New |
| Brake Calipers | New |
| Brake Cables | New |
| Brake Hoses | New |
| Brake Diaphragms | New |
| Steering boxes | New |
| Steering rakes | New |
| Steering ball joints & swivels | New |
| Seat Belts | New |
The Insurance Company should offer recovery service if the car cannot be driven, at 0 cost.
If your vehicle is repaired with an approved by the Insurance Company repair shop, the Company shall insure that the repairing is properly made and the shop should offer warranty for the work.
The Insurance Company shall insure that you are enabled to have your car checked by any Motor Vehicle Examination Agency
Click here for more information about GERMAN EXPERTS PREMIUM CAR INSURANCE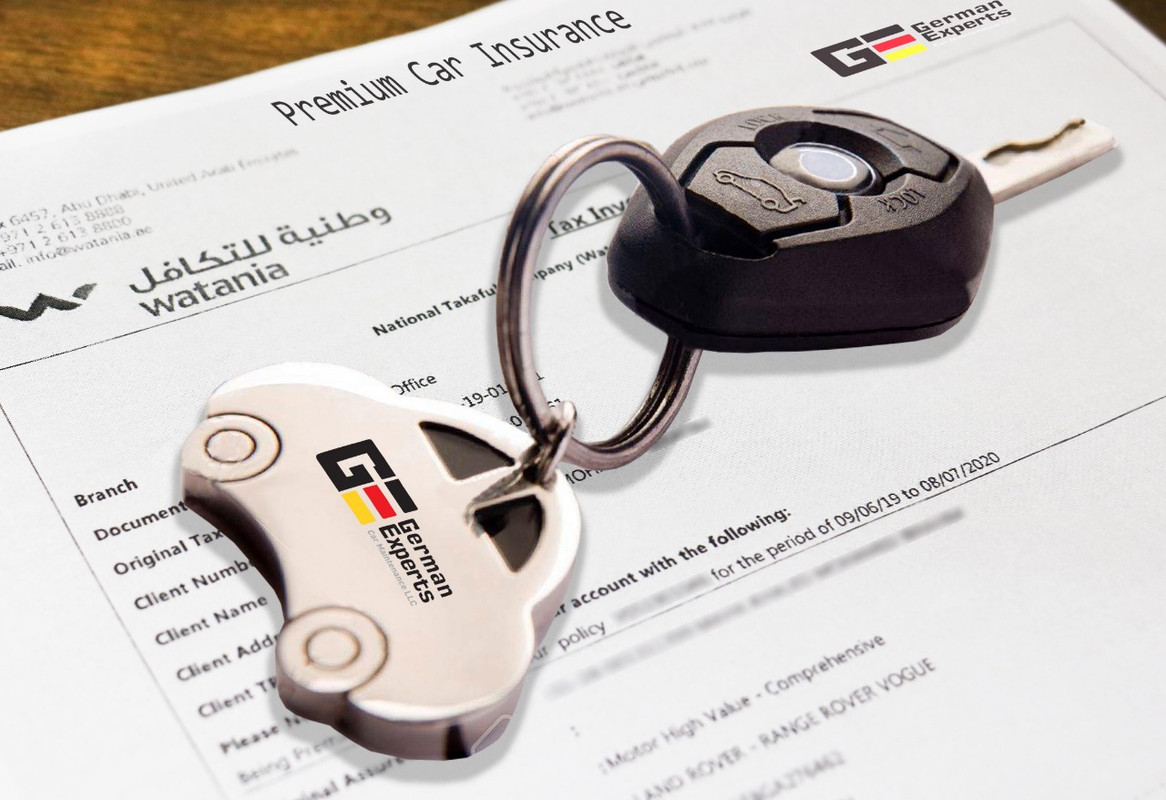 For more information, or to speak to someone at German Experts Service Center, call us at 02 666 6328 or click here to contact us online!
---